NEWS / BLOG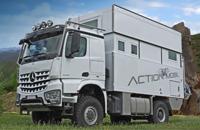 The new AROCS 4x4 HD
HIGH TECH BY ACTION MOBIL WITH A NEW FACE: A compact all-wheel motorhome for the big adventure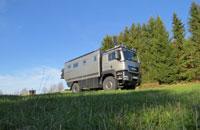 New ATACAMA 5800 ready ...

... for the worlds largest 4x4 show "Abenteuer Allrad in Bad Kissingen" from 15 June - 18 June 2017.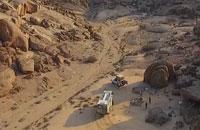 Video: Atacama test drive 2
From the coastal fog along the Skeleton Coast to the Purros Canyon, the green river oasis in the HOARUSIB.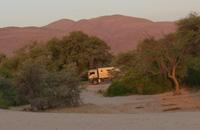 Test drive with the new Atacama 6300
In the end of 2016 they put the new Atacama 6300 to a test drive in the rough terrain of the Kaokoveld in Namibia. Otti Reitz produced a documentary about this test trip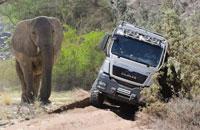 "JUMBO reunion" in the Ugab
The ACTION MOBIL ATACAMA 6300 was taken on a test drive in challenging terrain. Read more about the adventures we experienced in the far North-Western part of Namibia, inclduing some close encounters with the majestic desert elephants of the Kaokoveld.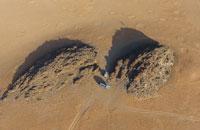 Giribes Plains with SAT Telephone
Blog by Steffi and Otti Reitz of ACTION MOBIL, founders of ACTION MOBIL: More than 25 years ago, Steffi and I passed by this lonesome place in our old ACTION MOBIL Pinzgauer.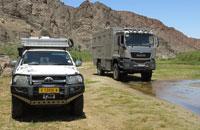 Expedition mobile Atacama in the Kaokoveld
Unspoilt landscapes where you feel like being on the moon - not to be reached in a common motorhome! ACTION MOBIL globetrotter motorhomes are built and equipped to master such landscapes.